BOUJAD RUG 8.53 FT X 5.24 FT
Beni Ouarain Rugs are the trendiest Moroccan rugs on the market, they come from the middle Atlas region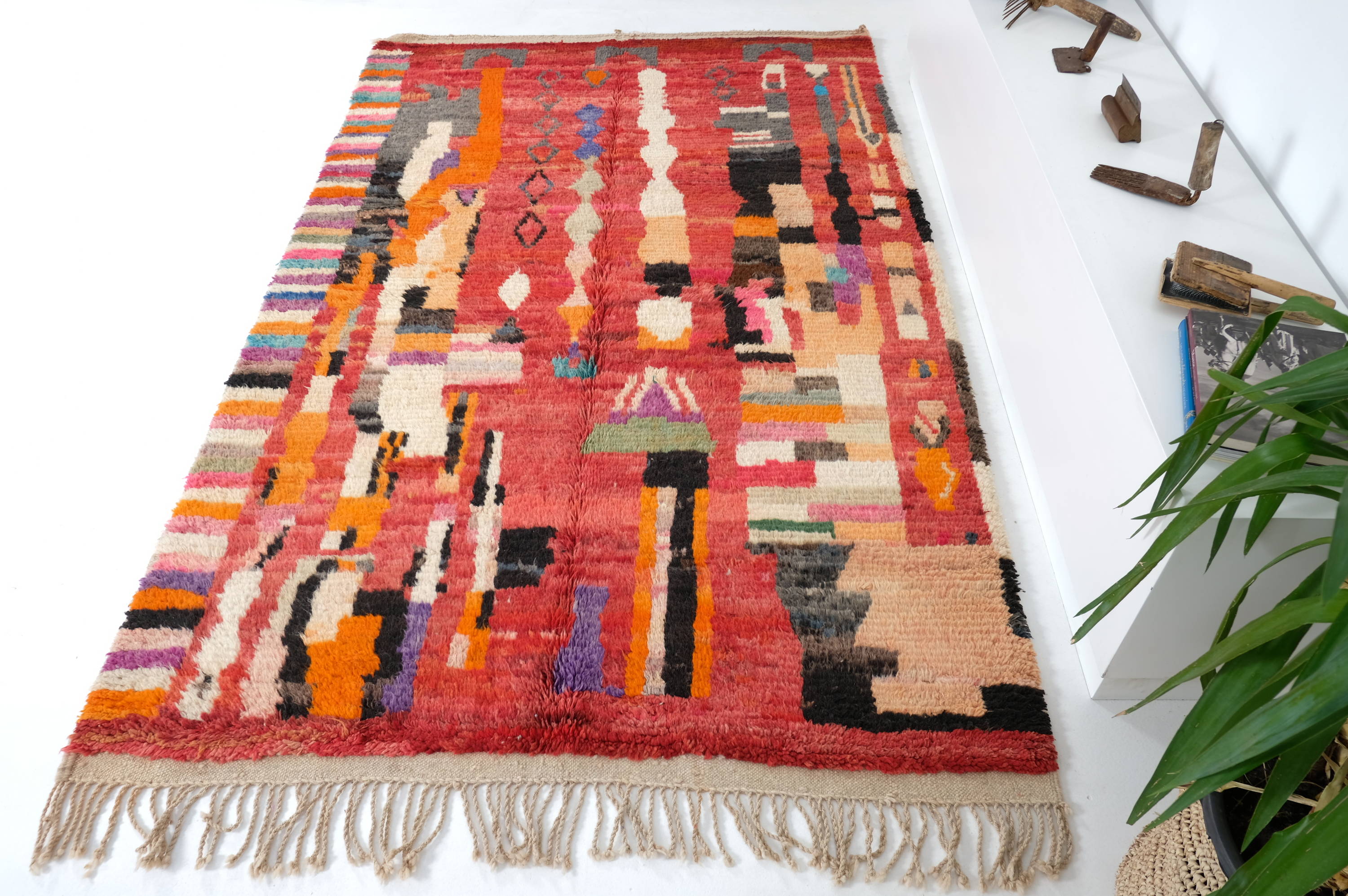 Free Shipping
3-5 days Worldwide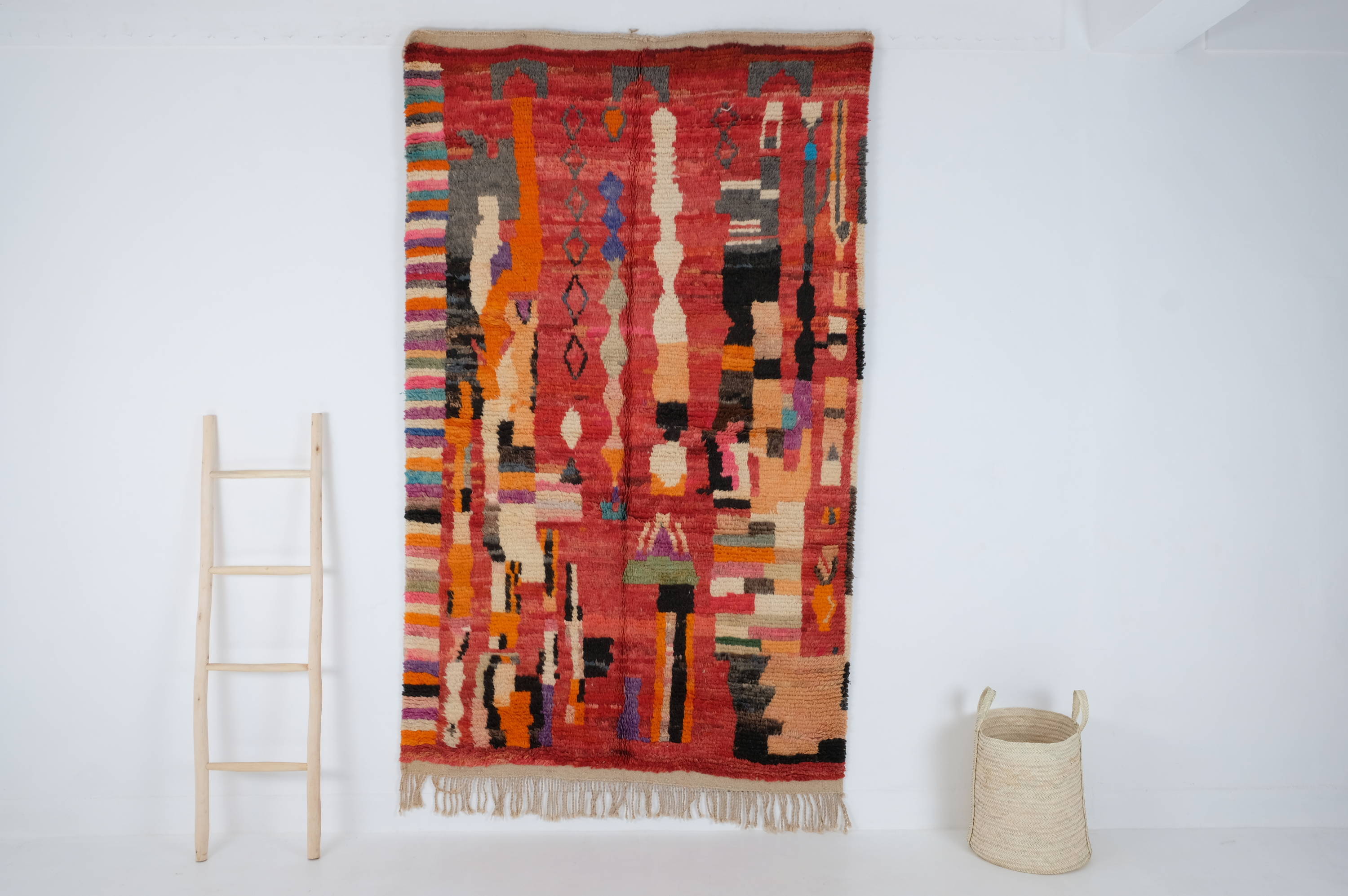 The Boujaad Berber rug is characterized by a surprising combination of raw materials and a composition that generally displays bright and vivid Colors. This particular set of unusual elements literally provokes and defies the traditional dogma of harmony and balance.
A closer look at the way the Boujaad rug is designed reveals two types of art that come together: a mystical primitive art and a modern art.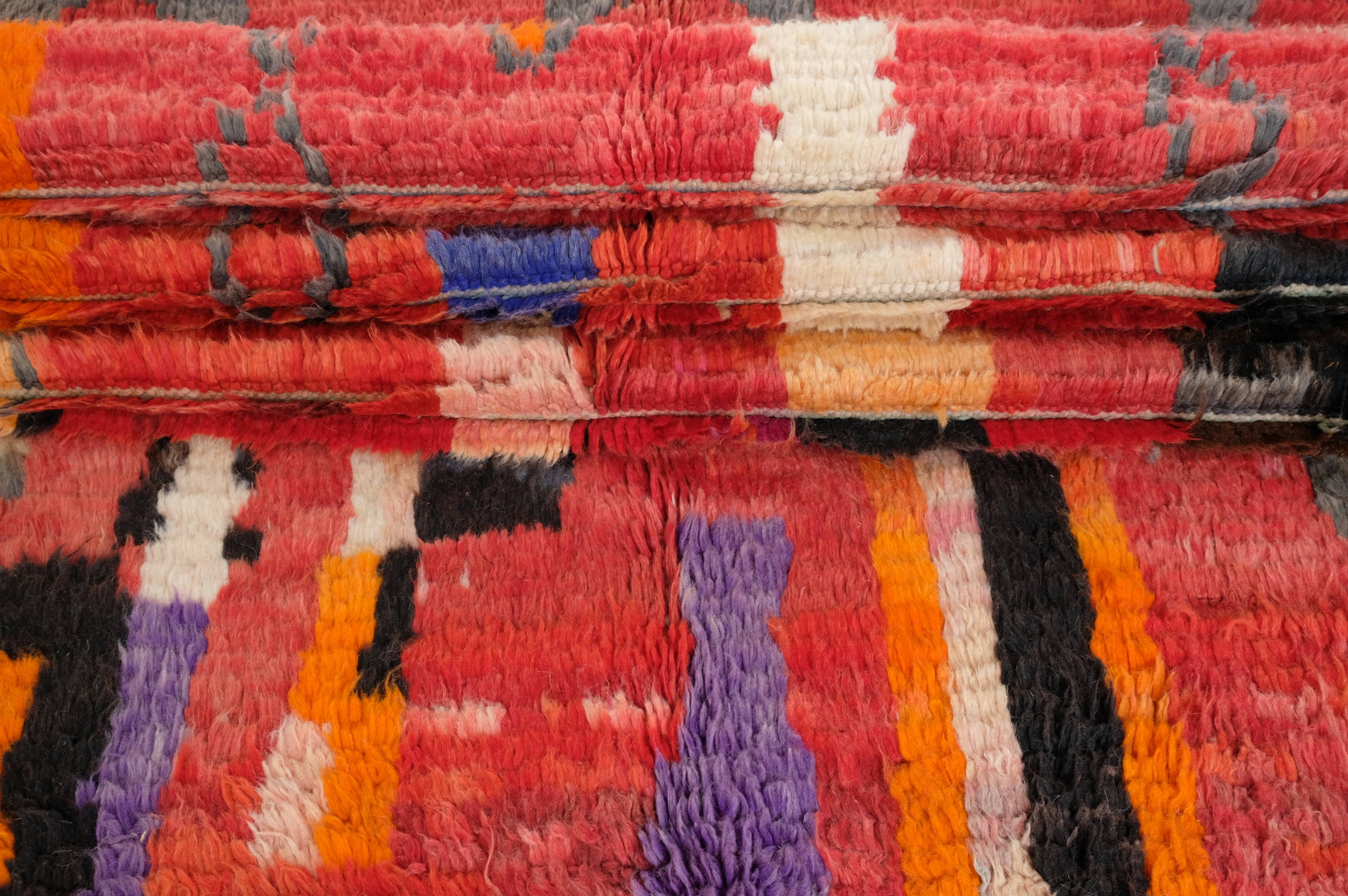 There is no good or bad place to put a beautiful Moroccan Boujaad rug, although we suggest placing them in low-traffic areas because of their delicacy. The thickness of this Moroccan rug varies according to the aspect, its Berber creator wants to give it. Some can be extraordinarily soft, while others are closer to a flat weave.
Wool
One-of-a-kind item
Handmade
Made in Morocco
Please allow an additional 2-3 days for handling time before your item is shipped
 Item returnable within 30 days of delivery
Material
Wool
Size
260 cm x 160 cm = 8.53 ft x 5.24 ft
Care 
To extend the life of your rug and maintain it, vacuum regularly. For hard to remove stains we recommend professional cleaning.
 
Please contact us to recommend a professional near your location.
"A unique shopping experience, make sure you contact them if you didn't find what you want on the website, they do have a huuuuuuuge inventory, and they can custom make what you have in mind, they created a special listing for us with rugs they don't even showcase on the website.
If you are a company like us contact them, they'll give you very interesting rates.
Loved the services."
oak interiors - 3 months ago
"With these guys, buying a rug was an amazing experience, they have a very cool staff, they were very friendly, very personal, they offered me very good prices and I even got gifts, I received my rugs, and looked exactly the same as in the photos, I would really love to go to Morocco and see all their Moroccan rugs collection live, and get all the history facts.
Maybe in Spring.
Keep it up guys."
frida Patton - 3 months ago
"I went there with a friend, she planned to buy in wholesale, so basically we spent the whole day there, and at my surprise it was not boring at all, enjoying the explanations and stories, they have tons of rugs and kilims, I've never seen that many rugs in one place.
I do recommand it, it is a very different concept."
Lesli Straci - 3 months ago